Well, got R2 put back together.
The damaged area is still visible, but it looks more like weathering than having been in a car wreck...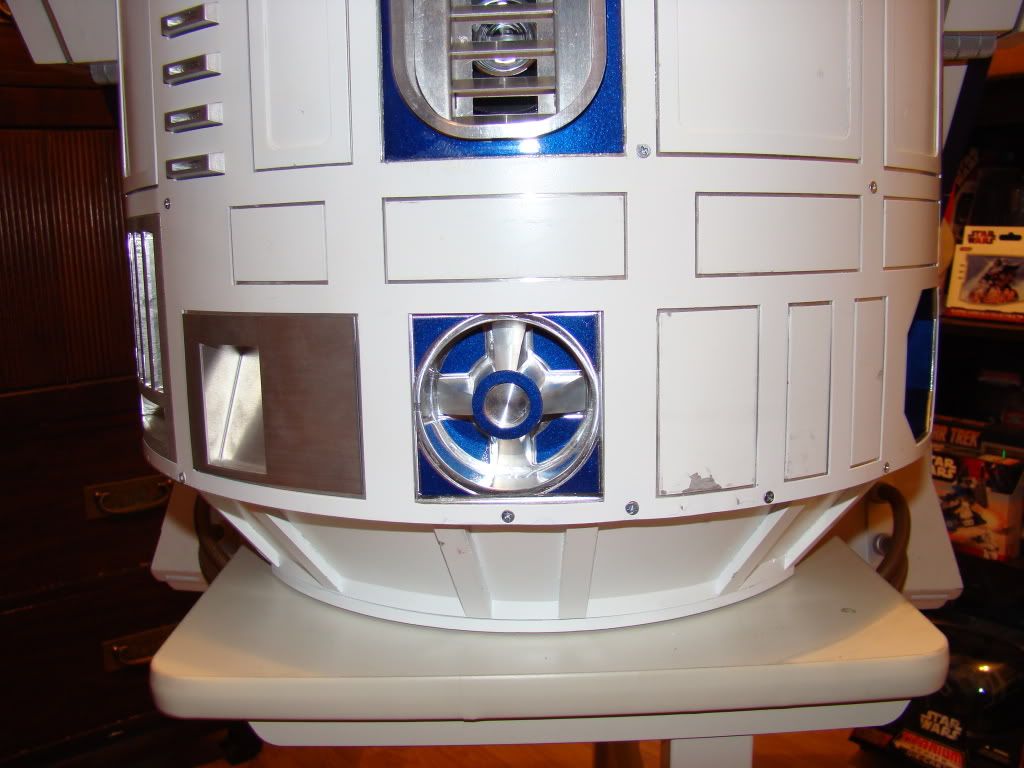 the paint that's missing on the panel came off on the tape that held it in place whilst it was being siliconed back on: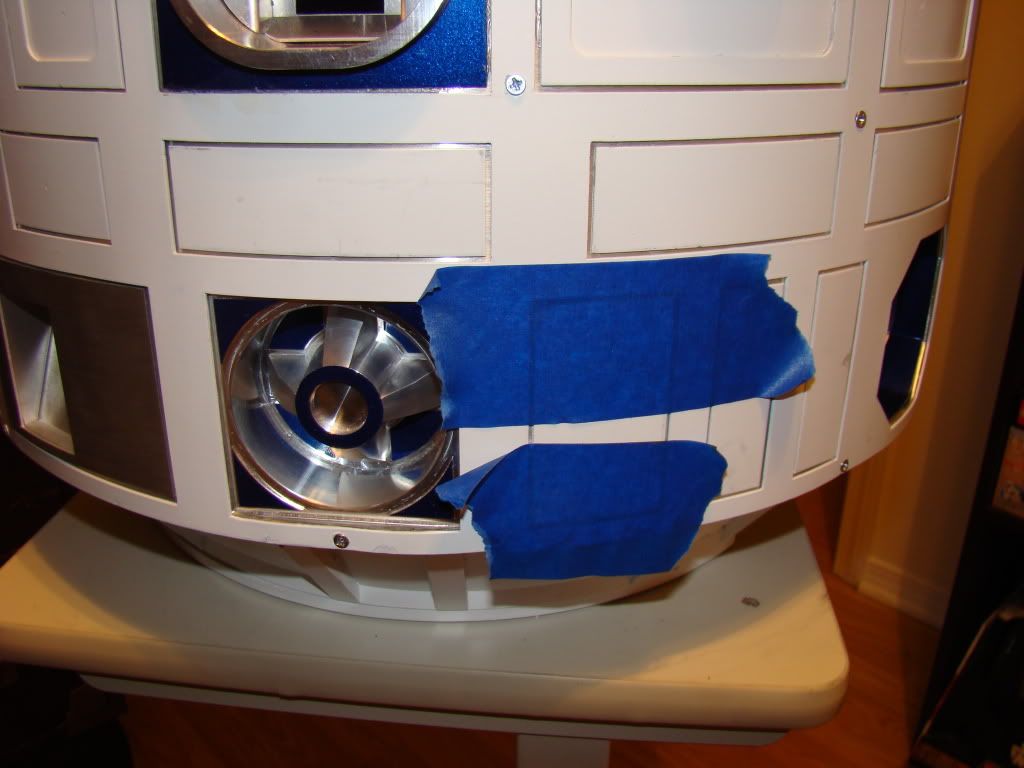 Sure wish I'd have thought about that, but I'll live with it.
For the footshell I went a step further this time, and used the good old "poor man's fiberglass". Or maybe it's actually "Lazy man's fiberglass"...I forget what I called it previously.
Basically it's more CA glue, but this time with the addition of some T-shirt material for strength: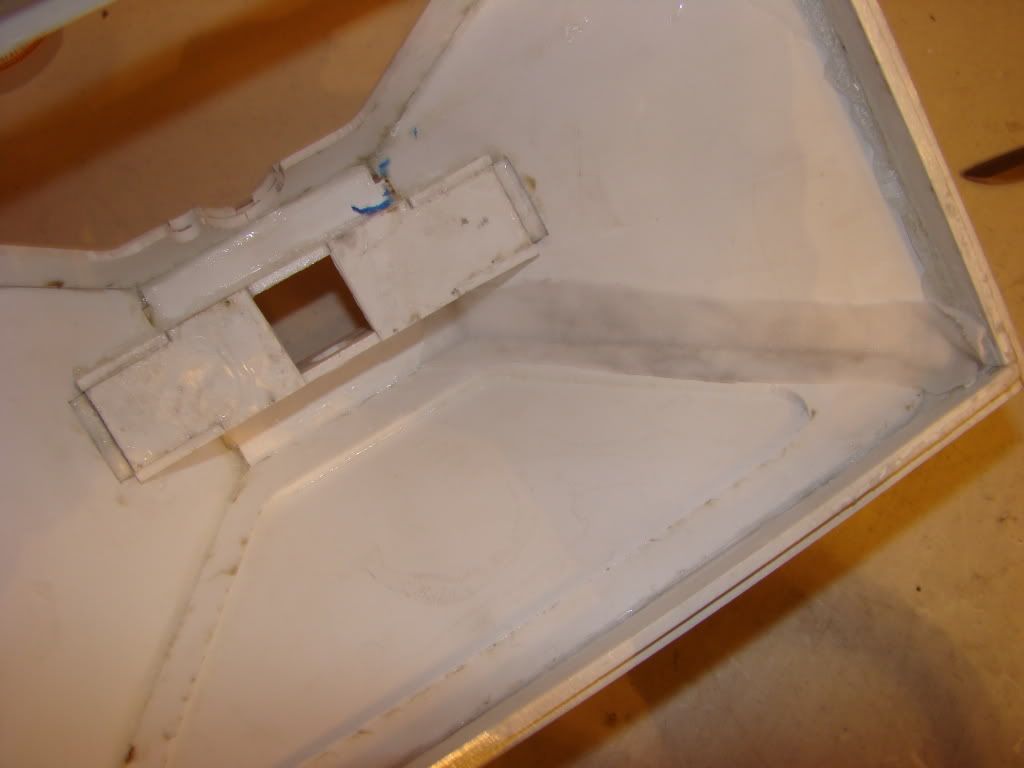 Here's the finished product: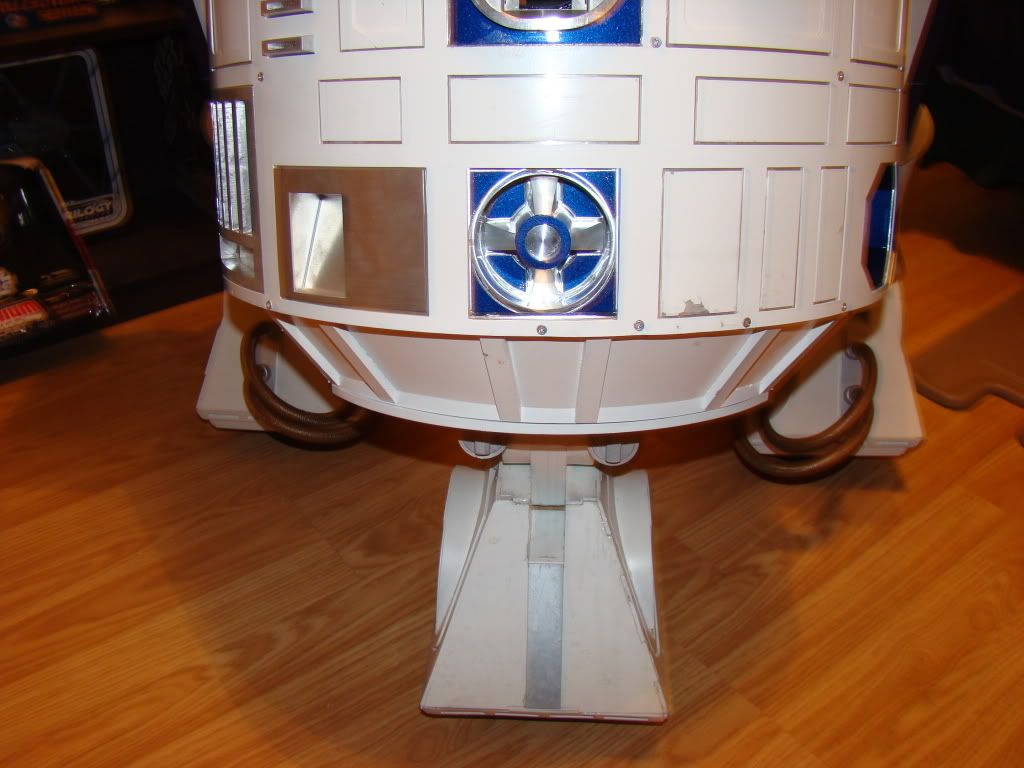 I'm not happy about having had to move the middle screw (right where the damage was) from the inner skin to the outer skin, but the dent in the frame in that exact spot meant the skins would be separated otherwise.
All in all, we're going to score this one as a win!