Ok, camera battery is charged again, got pics of the vents uploaded.
Here's the one picture I took before the battery died, of the prep work.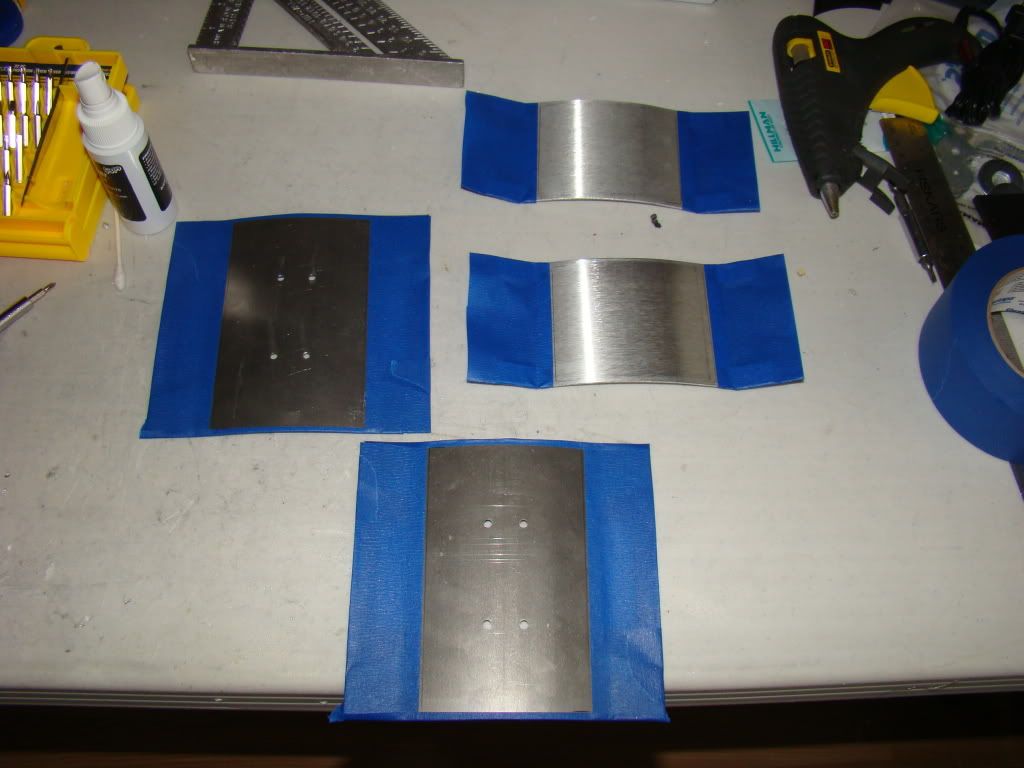 In hindsight, I wouldn't have taped off the horizontal edges, just the vertical ones. Krider method paint is so thick, taking the tape off, even as soon as the paint is tacky is an adventure. It wants to peel up like it's interior latex paint. As long as you don't mess with it, it'll lay back down.
Still, I think they came out very pretty, for detail parts that only builders will notice.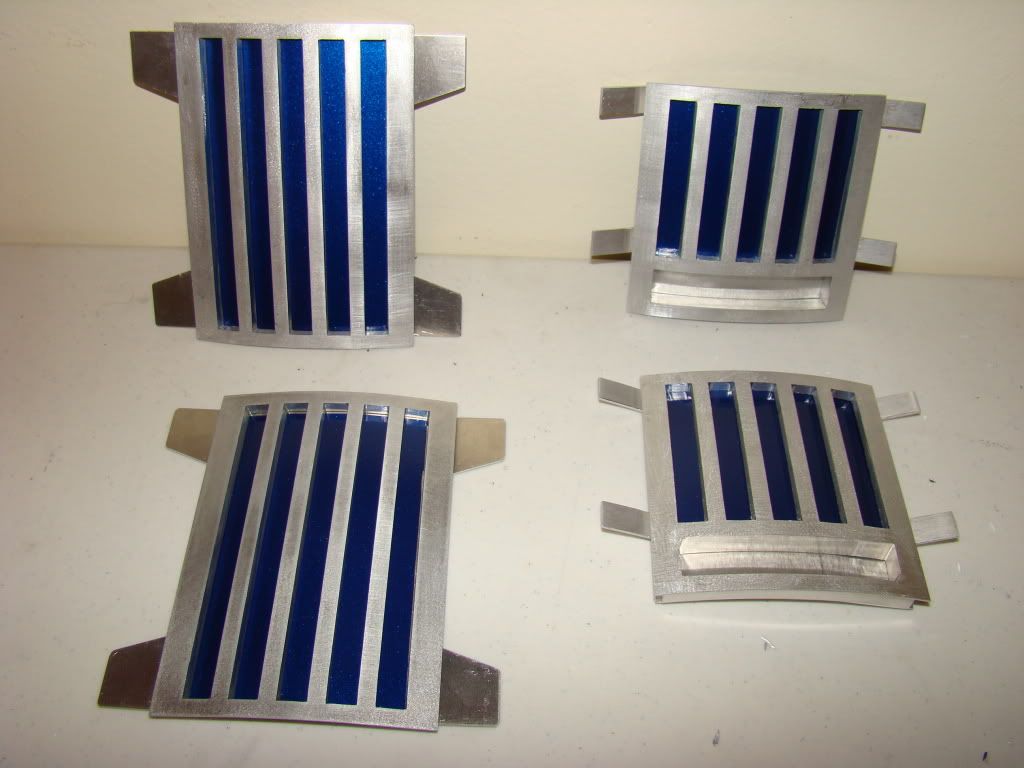 Friday at work my SaberTooth 2x25 came in. I put it in line yesterday, but had to make some small changes from the way it was wired when I had the Scorpion XL in place.
The Scorpion had RC leads soldered on, where the Sabertooth didn't come with any. I snipped the ones off of the Scorpion and peeled them back to use.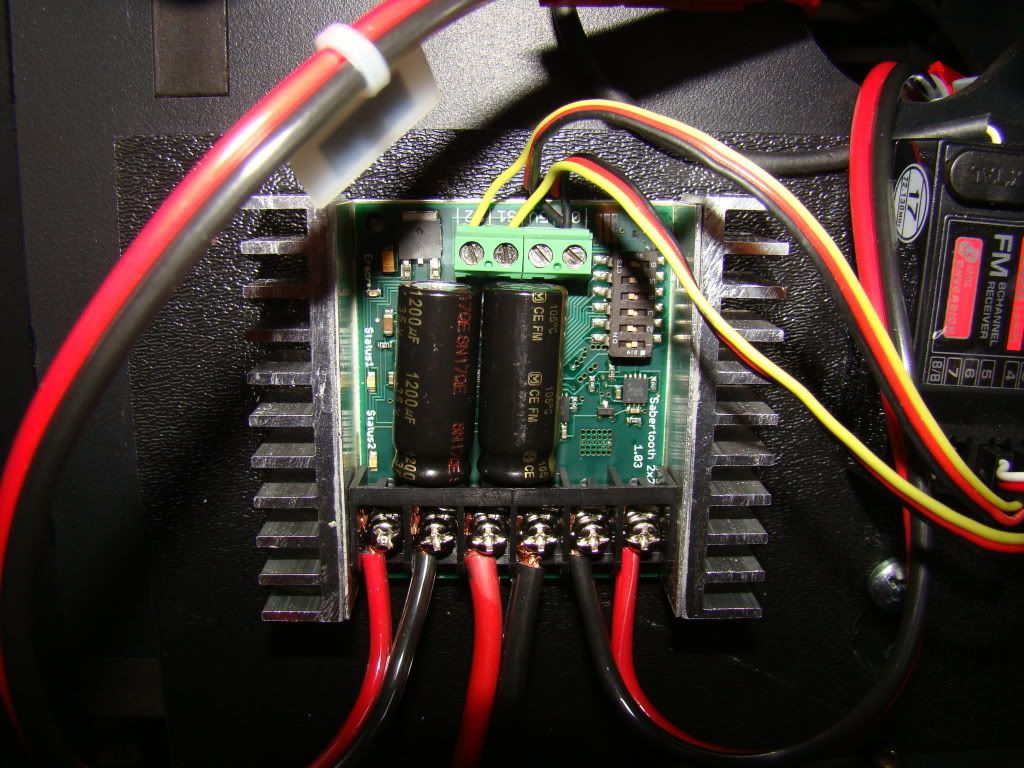 Here's a closeup of the leads and how I connected them. The black wires are connected as a common, and the signals go to S1 and S2.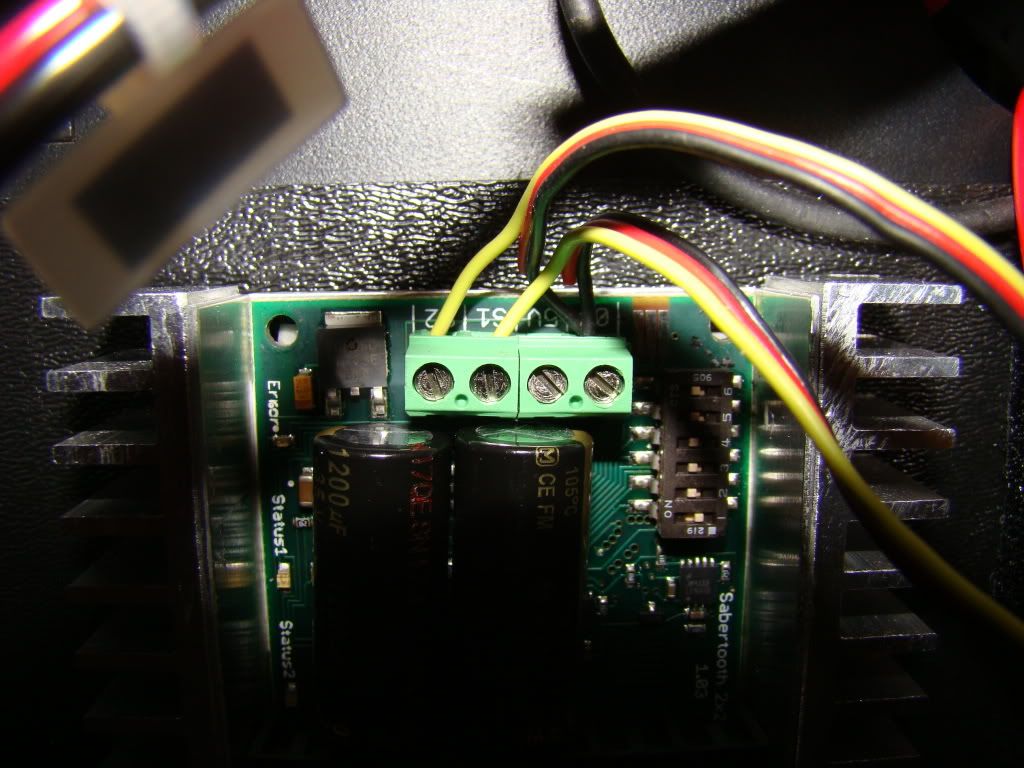 I also clipped out the red wires, which are the BEC, and connected the BEC from the Syren 10, which is my dome controller.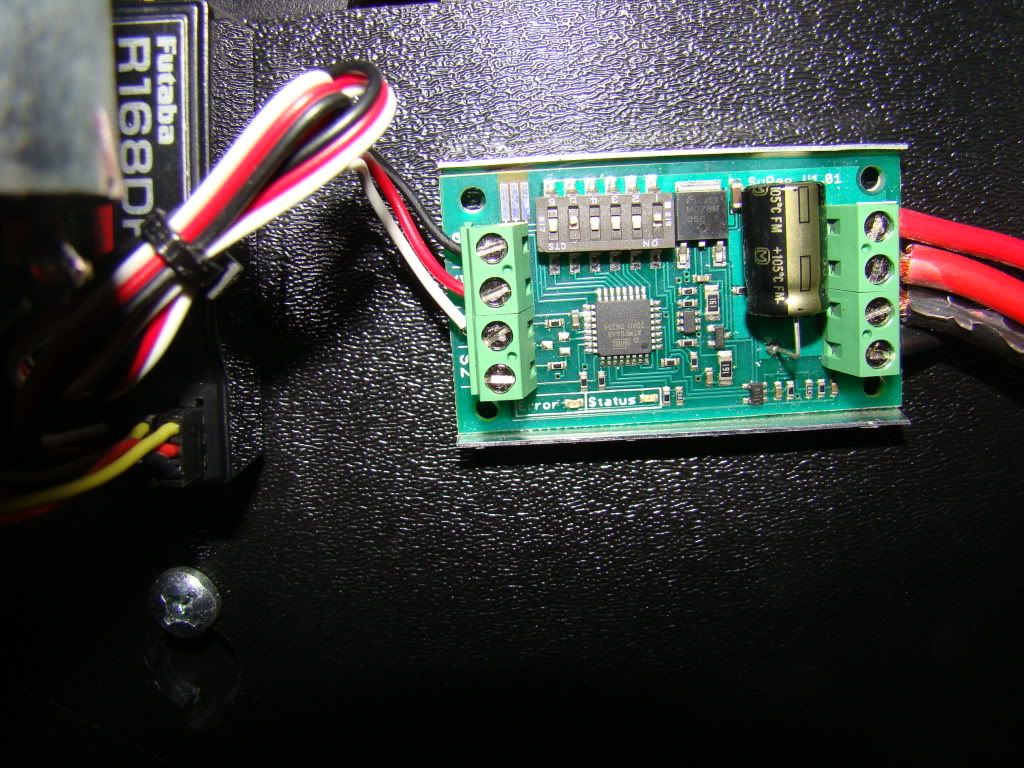 When it was all said and done, nothing I could do would make the motors spin in the same direction (or, depending on how you look at it, opposite directions) so that both sides would be going forward, so I took the easy way out: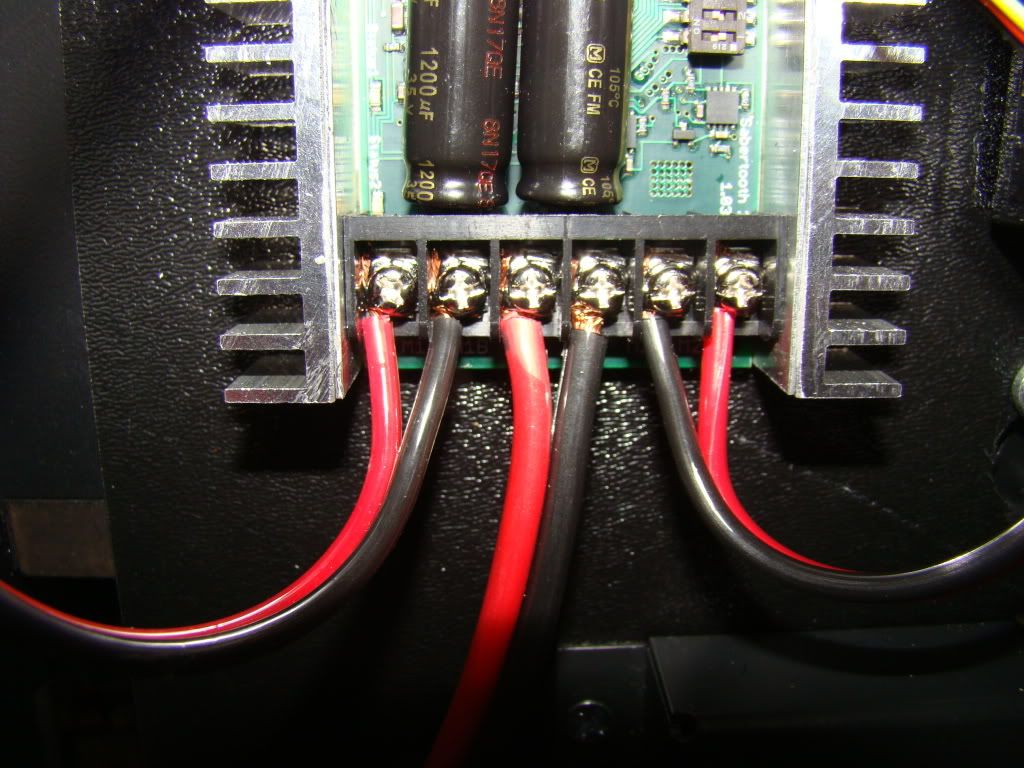 I figured out which motor wasn't going the correct direction, and simply swapped the power wires. Since there is no + and - for the motor, it shouldn't be a big deal.