Some of you have seen where the primer has let go on my left booster cover, allowing the beautiful blue paint to flake off. Can't have that. No sirree Bob.
Here's what I'm trying. I've stripped the paint off the flat surfaces where the paint was already coming off. I've taped off the areas, and gotten out the little jar of Master Mask and done those areas that weren't conducive to tape. Sanded too...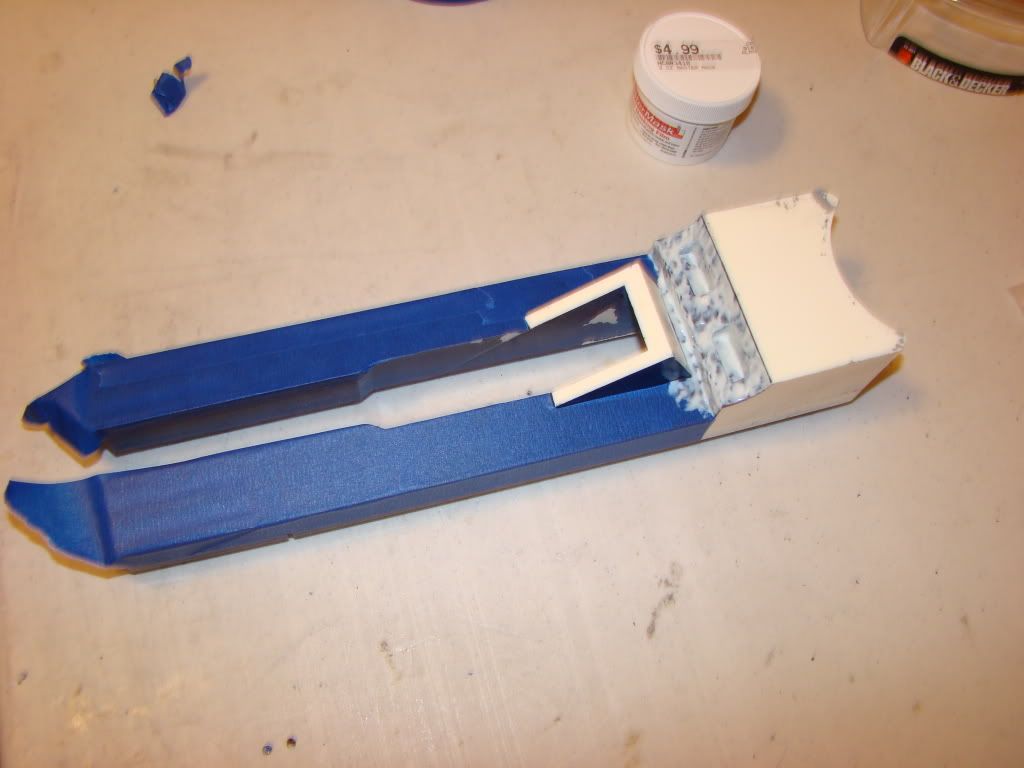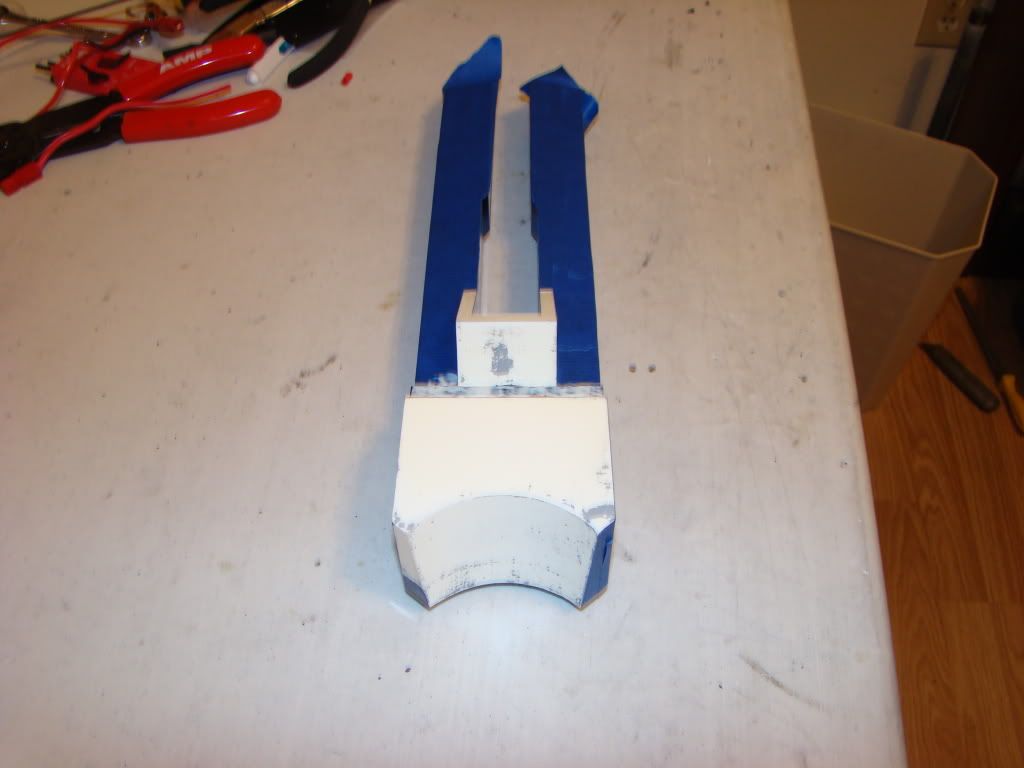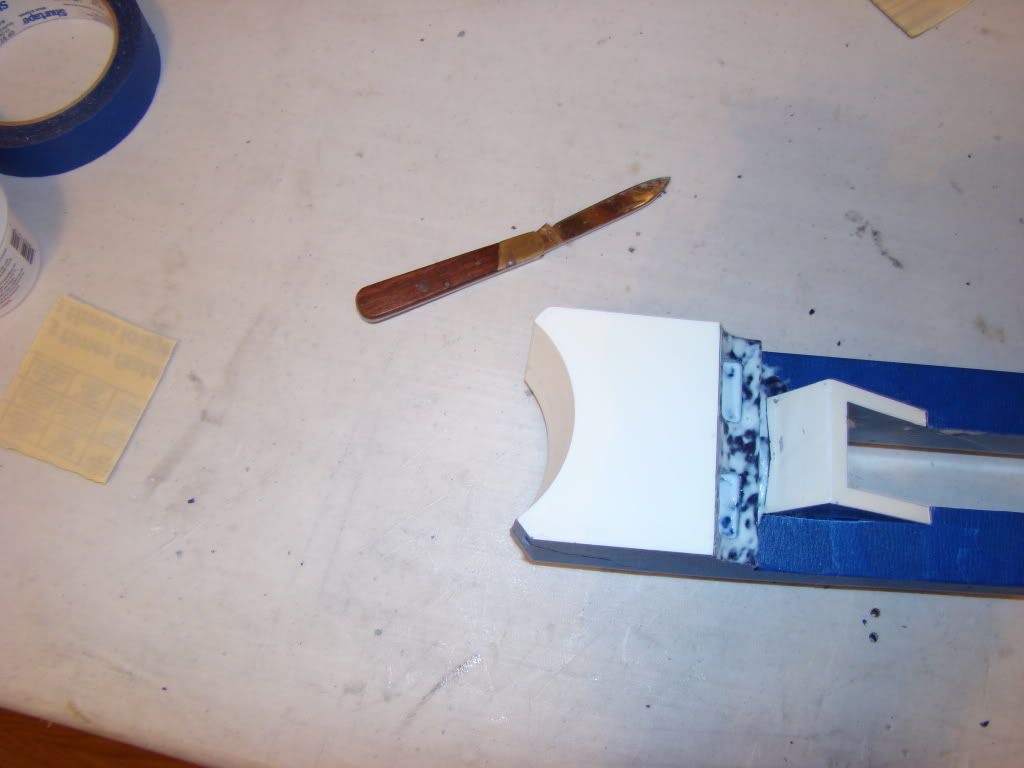 Gonna let the Master Mask dry overnight and start some primer tomorrow.