While I was at Lowe's I started puzzling over the battery boxes, and mounting them to the feet.
I picked up a small (13 piece) tap and die set. It's got from #6-32 to 5/16-18 taps. Turns out, the 10-24, which is in there, is the size I need. And, even better, I already have some 3/8" long 10-24 screws with nuts to fit. Only problem is they are philips head, and I'm thinking I'll be wanting some hex caps, so that if I can get my hand in there I can tighten them.
After some super careful measuring and marking, off to the drill press we went! For the 10-24 tap, I used the 5/32" bit, to make sure I had enough left to cut the threads into.
Here you can see my practice drill/taps: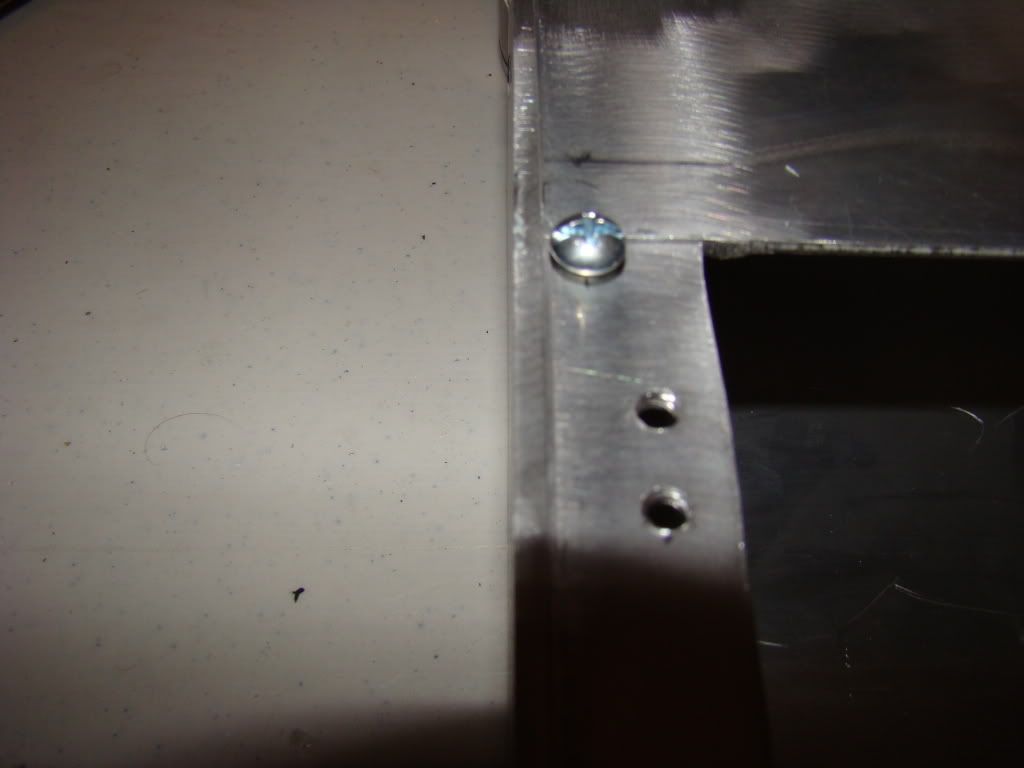 There wasn't much difference between the 11/64" hole and the 5/32" hole, but the larger hole seemed a little more wiggly to me, so I went with the smaller one. Was probably in my head, but so is the whole project. "Hole project"....get it?
Anyway, after drilling and tapping the holes, I had to get out the trusty dremel, and grind down some welds on the inside of the battery box, so that the nuts on the back of the screws sit flat. On my first test fit, the welds were causing the screw to push over at an angle.
Here's pics...you can see the measurements on the boxes: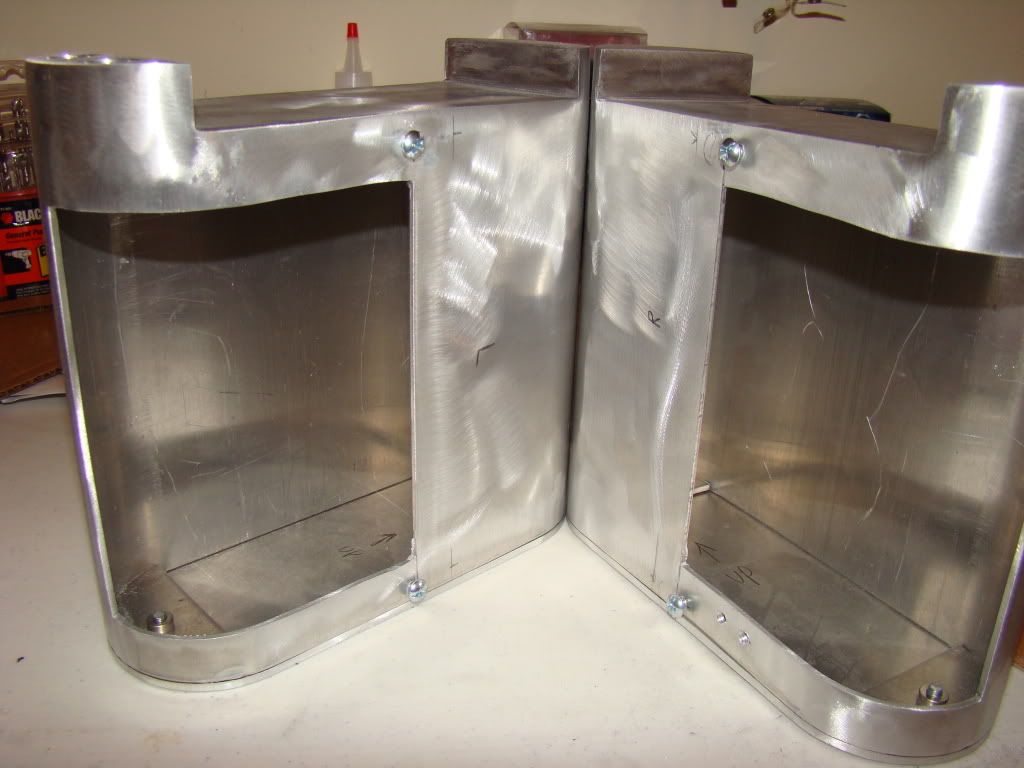 The pencilled in up isn't so I'll remember which way the battery box goes. It's because the removable door on the back isn't the same on both ends...just FYI :)
The left foot's battery box fit like a glove, once I had the depth of the screw adjusted properly.
The Right foot required a little 'adjustment' to fit properly...as seen here:
But after that, they now fit like a glove. See: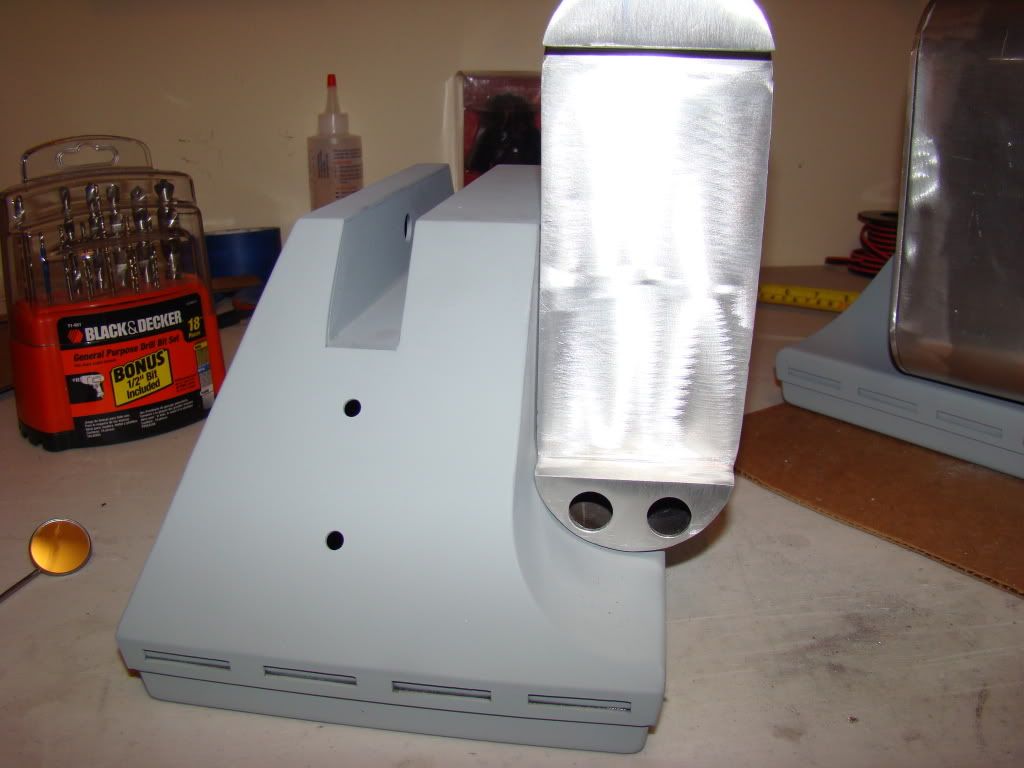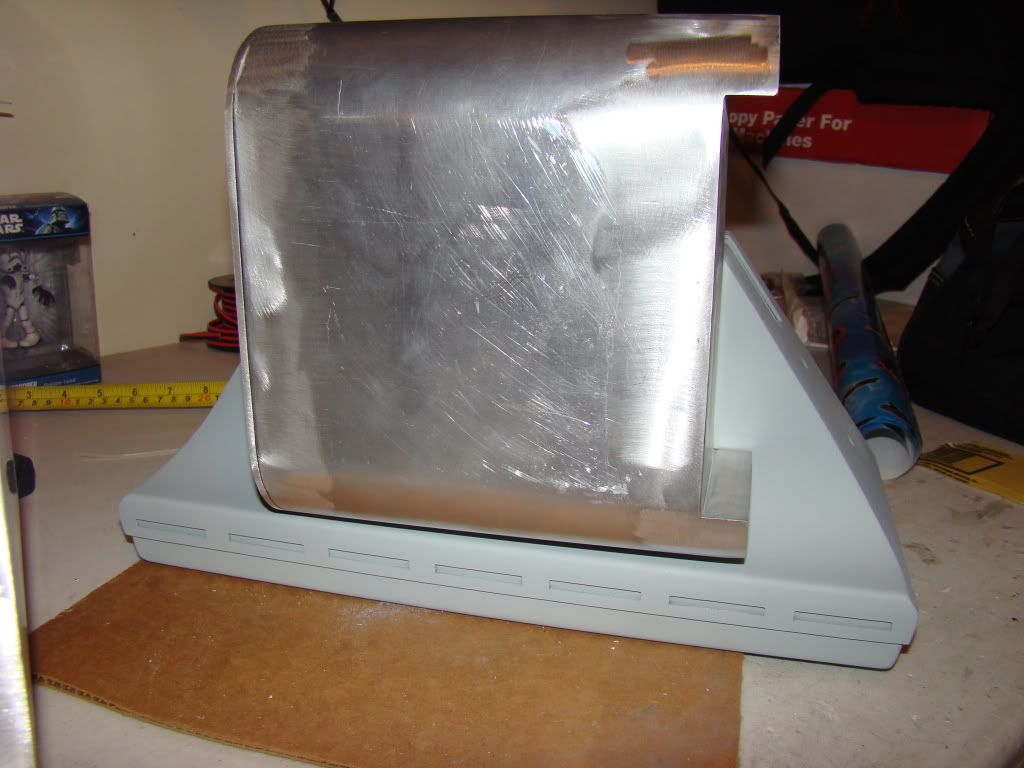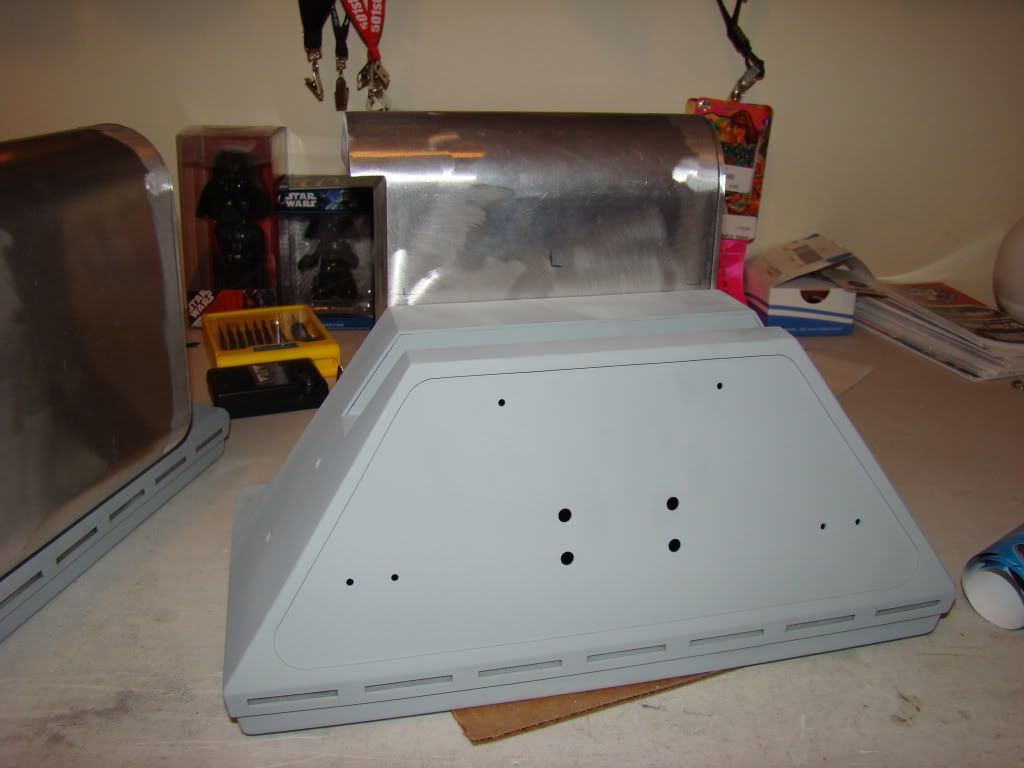 So, that's all for today, since it's starting to get a little dark outside.
Tomorrow (Saturday) the 501st is having a fundraiser at my local Buffalo Wild Wings. Last year we raised $550 for the Make-A-Wish Foundation, with little to no advertisement thanks to the store donating 10% of their sales. This year, we've had PSAs playing all week on 2 different radio stations locally. And the store is donating %20 of their sales. And we've expanded to include 3 more stores in MS.
Fun to think that tomorrow could well be R2's last trooop with breakable feet :)