Not a lot going on due to the holidays. I have been getting stuff in the mail though. Seems like every day I have to spend my lunch break driving out to the airport branch of the post office.
Anyway, enough complaining.
Here's a couple of pics of the "Beefy Ankles" from
Resin Parts.com
and how they attach.
I just did what I saw
Kelly Krider did
.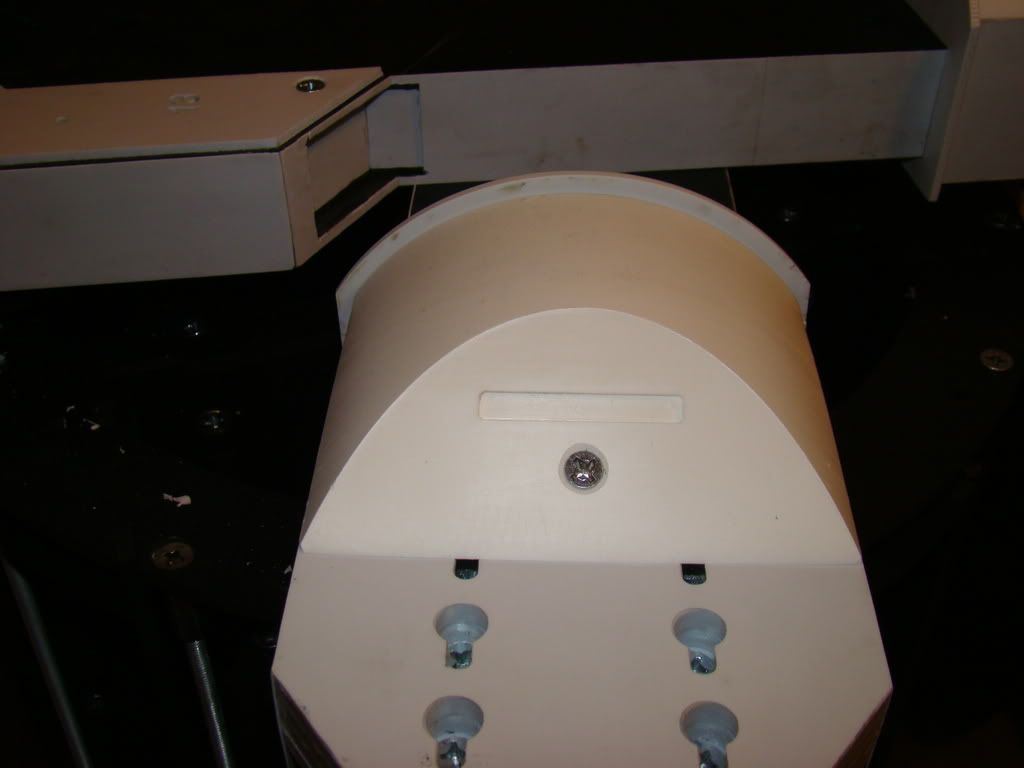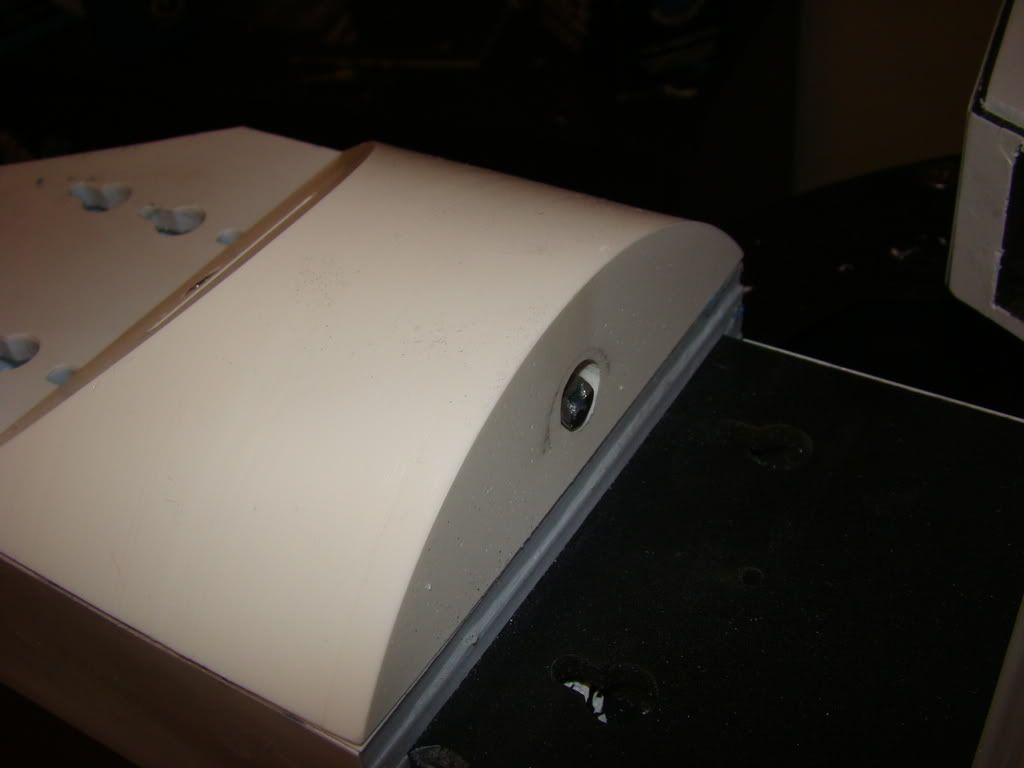 The screws are both drilled by hand at an angle, and countersunk. The ones on top of the ankle didn't work out 100%, so I just took the dremel to the edge that was sticking up.
Here's pics of the parts that have come in so far:
Razor E100 wheels, chains and motors.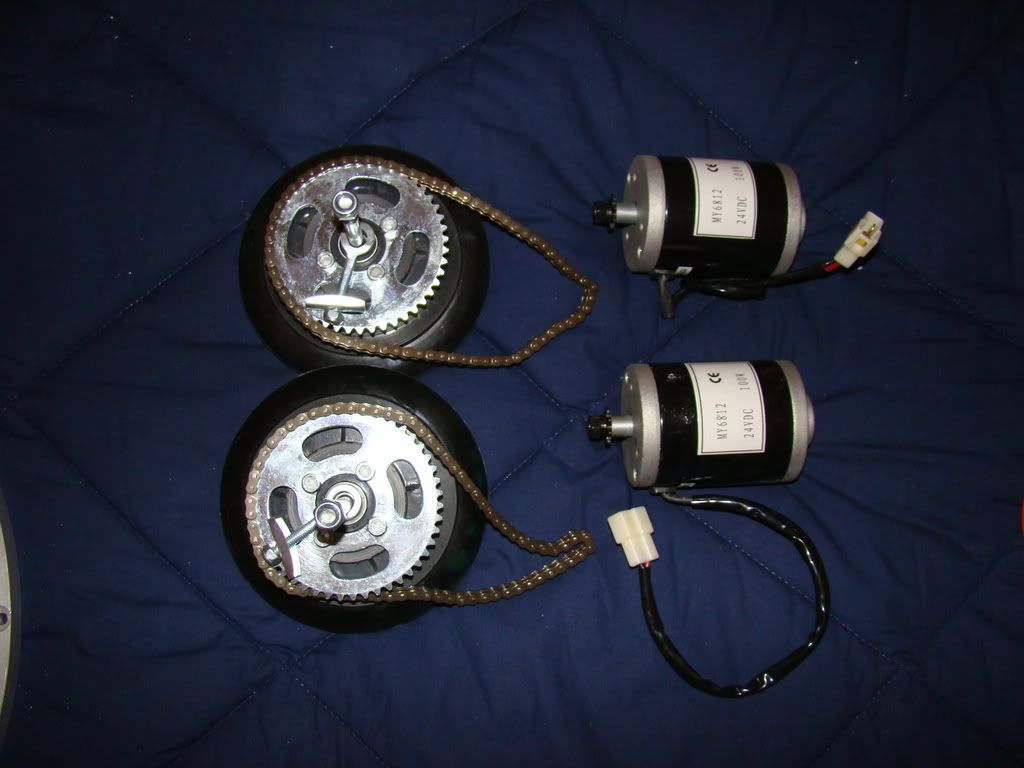 The dome motor mount assembly and wheel from
Atomic Pickle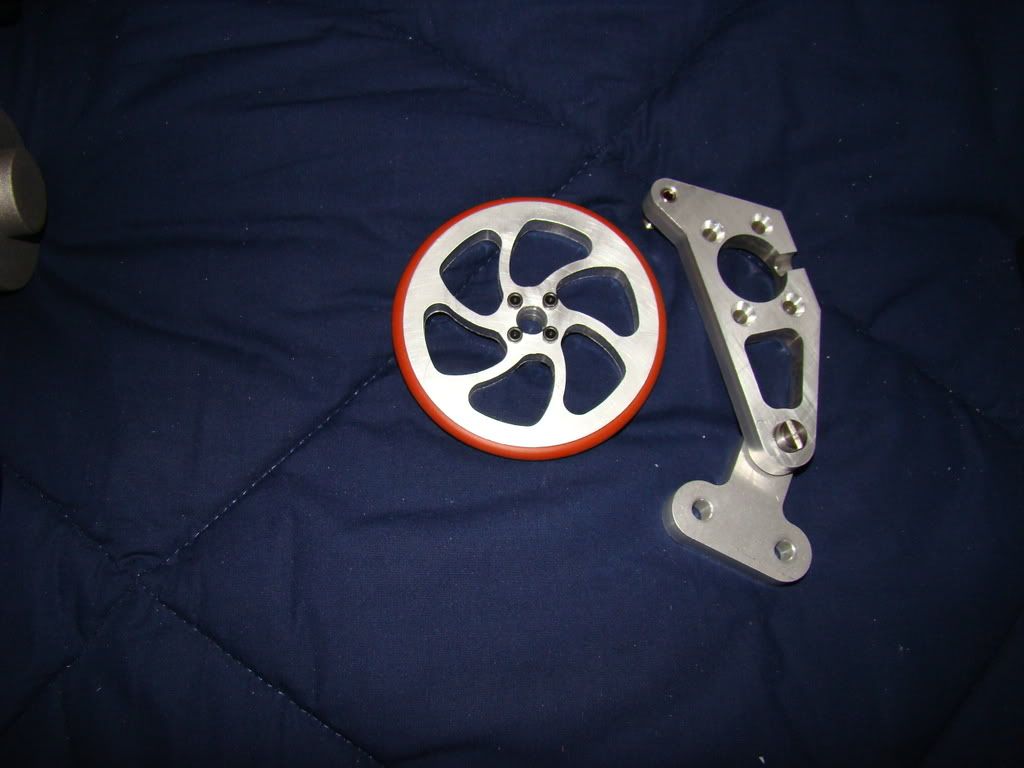 This week I'll be getting in the speed controllers for both the foot motors and the dome motor, as well as the dome motor and the power dist board from PowerWerx.
I've almost figured out making the motor holders, just got to get the material and the template. Gonna follow the Dan Baker Method for that.